Re-opened in the fall of 2010 by brothers Brian and Peter Overfelt, Old Princeton Landing welcomes locals and visitors alike. With the recent merging of the adjoining restaurant to the bar, we've named the entire facility Old Princeton Landing Public House and Grill. Peter and Brian Overfelt were raised on the Coast and grew up surfing California before they ventured all over the world. The food they ate while on surf trips in places like Australia, Indonesia, Brazil, Central America, Morocco, and Mexico left a lasting impression and has inspired much of what's served at OPL today.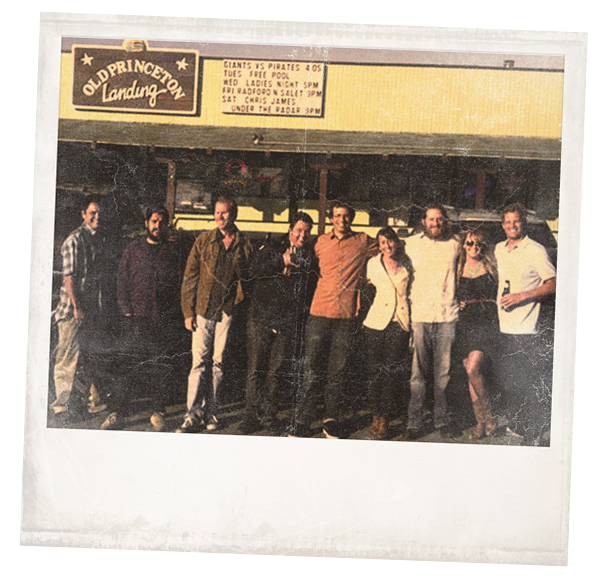 We Proudly Support Our Community
HOSTING EVENTS FOR NON-PROFIT ORGANIZATIONS IN OUR COMMUNITY YEAR ROUND.
We proudly support the Half Moon Bay High School Cougars Football, Coastside Pop Warner, Coastside Mothers Club, Moss Beach Park, Project Knew Groove, Brian Stow Fund, Wounded Warrior Project, Suicide Prevention and much, much more.
BUYING LOCAL MEANS SUPPORTING OUR FELLOW BUSINESSES
Old Princeton Landing sources foods from local purveyors to guarantee freshness, quality and superior tastes. Your food comes straight from the community.